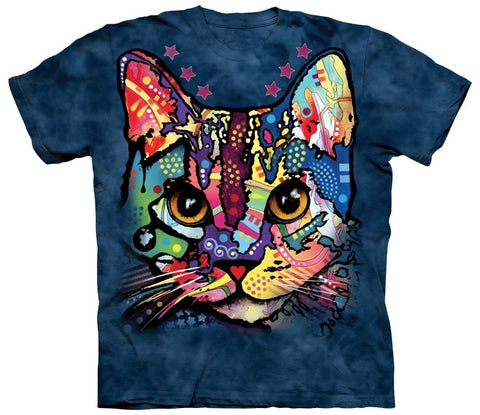 Cat Colorful Shirt - FREE Shipping!
NOTE! Only Available in Size 5XL.
FREE Shipping if you Order Now!
If you LOVE your Cat then this VERY UNIQUE Artwork shirt is perfect for you to showcase your Love!
NOTE: A Donation is made to Cat Rescue with each order.
These run a little big *** IMPORTANT  ==>> Check Your Size Chart Click Here!
*** THESE are HIGH QUALITY Shirts You Will LOVE! *** Get Your Limited Edition Shirt Today Before they Sell Out!
===>>> THESE ARE OVERSIZED LOOSE FITTING SHIRTS! Check the size chart below!
Click "Buy it Now" & Pick your size
Safe & Secure Payment!
This T-shirt features:
An

over-sized

"

loose

" relaxed fit

Reinforced double-stitching on all seams

This heavyweight 100% Cotton tee will last you years and years

Hand-dyed and screen printed using water-based inks and dyes

Washed and dried, so they arrive to you comfortable, pre-shrunk & ready to wear

After just one wash you will not know where the print ends and the shirt begins

Our unique printing process actually pulls the dye color out of the shirt and leaves the ink color behind, essentially dyeing the cotton with the ink.
NOTE: ==>> Please review our exchange policy before you order.
Trouble ordering? Email us at support@teesareme.com or call 307-222-8476